Coming Spring 2018
Once upon a time, I had a dream to open my very own yarn shop, stocking Scheepjes Yarns for US customers. The thought of joining the ranks of hundreds of Scheepjes Stockists has me terribly giddy! Today, I am ever so close to realizing that dream! Behind the scenes, my home is slowly being outfitted with shelving units, heavy-duty storage containers, and everything else it takes to carve out a small space just for my tiny yarn shop. Squeeeeeee! We are all buzzing with excitement!
Stock Our Shelves
Some time in April/May 2018, my yarn shop will be live and ready to go. Until then, you can help us stock our shelves by purchasing some super-fun yarn & pattern kits of my most popular patterns. 100% of the profits from these kits will be reinvested into stocking my shelves with All The Scheepjes I possibly can before my grand opening date. The more kits I sell, the more variety of yarn I'll be able to stock. *Update* I was able to place my first inventory order for over $800 thanks to the success of my first SOS Kit. Wow! <3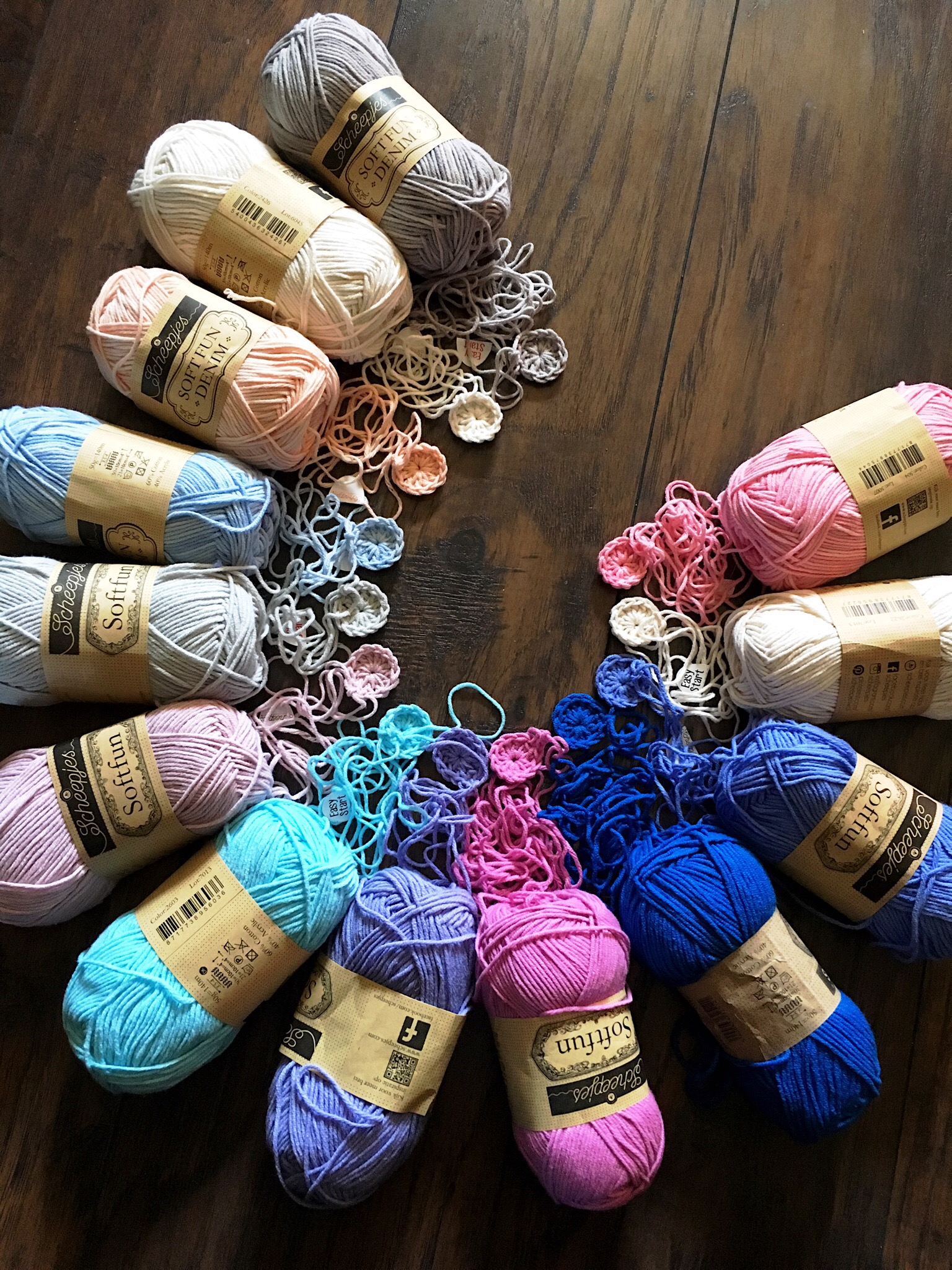 Specially selected color palettes and yarn kits for easy shopping.